Emerald Fields Builders - 724-776-3686
Benjamin Marcus Homes, LLC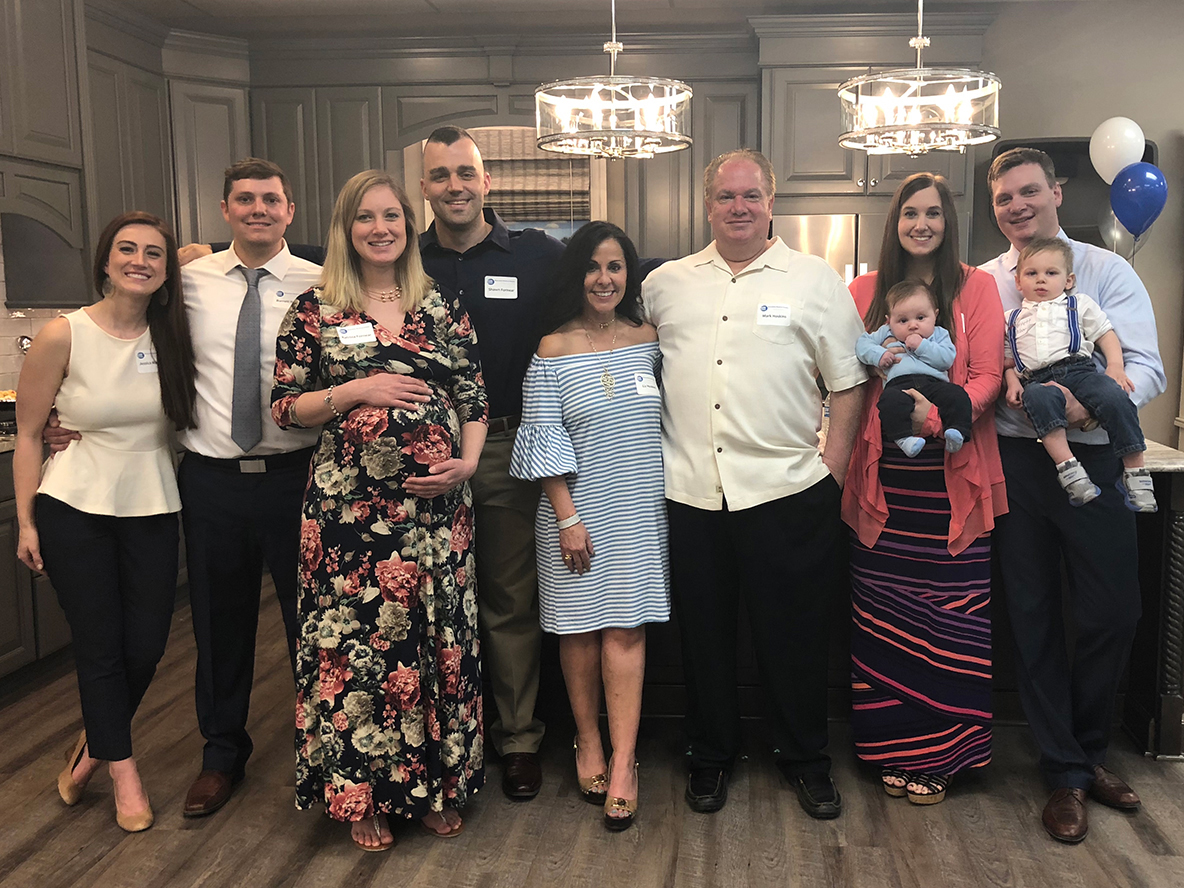 Mark Hoskins, President of Benjamin Marcus Homes, began his career as a Master Home Builder with one simple goal – to provide a custom building experience and superior home, while making customers' dreams a reality.

Now, with almost four decades of experience designing and building luxurious homes and estates, Benjamin Marcus Homes (BMH) continues pioneering in the custom home building sector and is recognized in the upper echelon of builders in the Pittsburgh Real Estate Market. BMH's long-tenured employees and contractors are the finest craftsmen in the Industry. Mr. Hoskins still spends more than half of his days on-site to ensure the homes get his way.

As President of BMH, a family owned and operated home builder, Mark believes that his customers should be involved in the process from beginning to end. In today's world of cookie-cutter, corner-cutting "custom home building," BMH strives to build unique and distinguishable houses with customized floor plans that become beautiful new homes. When building with BMH, you can rest assured your custom built home "will never be your neighbor's home."

It's the level of attention and care put into each home that has allowed him to be recognized by the National Association of Home Builders (NAHB) twice, earning Residential Development of the Year Award, and was recognized three times for a best-in-class award for home building and design.

A true family-owned and operated builder, Barrett (son), Vice President; Katrina (daughter), Director of Operations; Kelsey (daughter), Office Administrator; Alex (son-in-law), Site Manager; and Larry (brother), Site Manager, all work for Benjamin Marcus Homes.


Heurich Construction, Inc.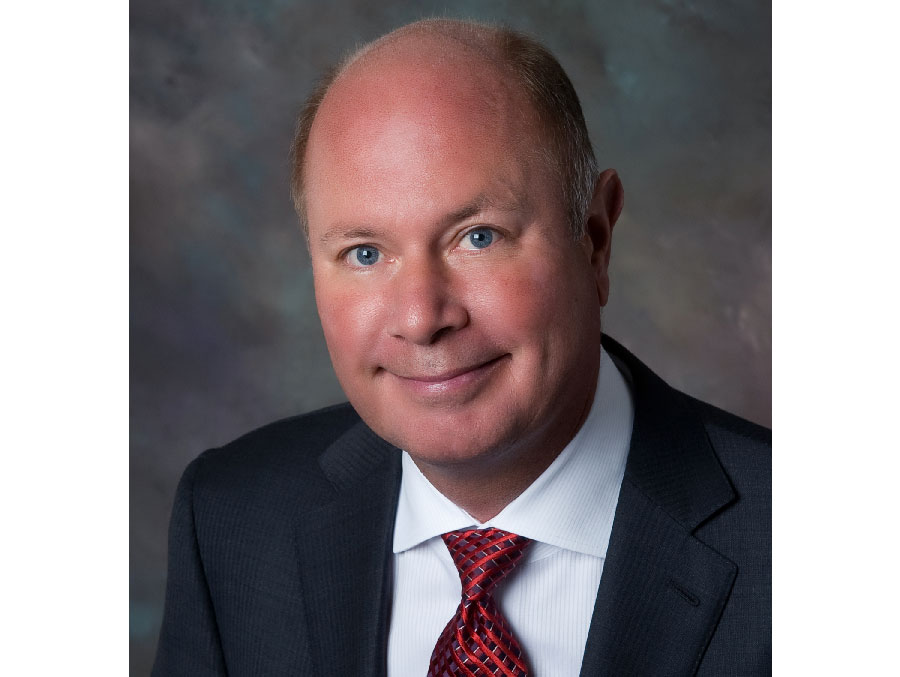 Heurich Construction, Inc. represents a professional family business that is looking forward to its third generation of home building. The Heurich family has built over one thousand homes in the north Pittsburgh area. Beyond that they have remodeled homes, finished lower level interiors, built detached garages and pool houses, and developed or partnered in the development of dozens of the areas most successful custom built housing neighborhoods. They own approximately 750 acres that is in reserve for future Land Development. Also, the family has built professional office buildings, and manages them through their leasing company, Northern Leasing Associates. Heurich Services Inc. runs general labor, excavation equipment and carpentry for their home building and leasing companies.

Heurich Construction, Inc. is the winner of many awards for excellence in home building, builds both custom built contract and speculative homes. Ronald R. Heurich, Jr. is the president of Heurich Construction, Inc. Ron is a life director for BAMP (Builders Association of Metropolitan Pittsburgh) and has been elected the youngest serving President of both BAMP and NSBA (North Suburban Builders Association). He has also served as a member of the board of directors for both PBA (Pennsylvania Builders Association) and NAHB (National Association of Home Builders). Ron has been nominated, and won, "Builder of The Year" as voted by his peers through BAMP. He graduated from The College of Wooster majoring in Business Economics and wrote his undergraduate thesis on the demand for housing. Heurich Construction Inc. is truly a family business. Ron's sister, Michelle, manages the office and heads up the service department. His brother Jay works with vendors and selections. Brother in-law Mike is supervisor and project foreman. The family aspect of operations does not stop there! Nearly all subcontractors, and suppliers are also in their second or third generation of operations. The efficiency of building a home with a team that has worked together for many decades is truly remarkable. During any conversation with Ron you will be certain to notice the pride, passion, integrity, and desire to preserve his family's reputation of delivering quality.
Minnock Custom Builders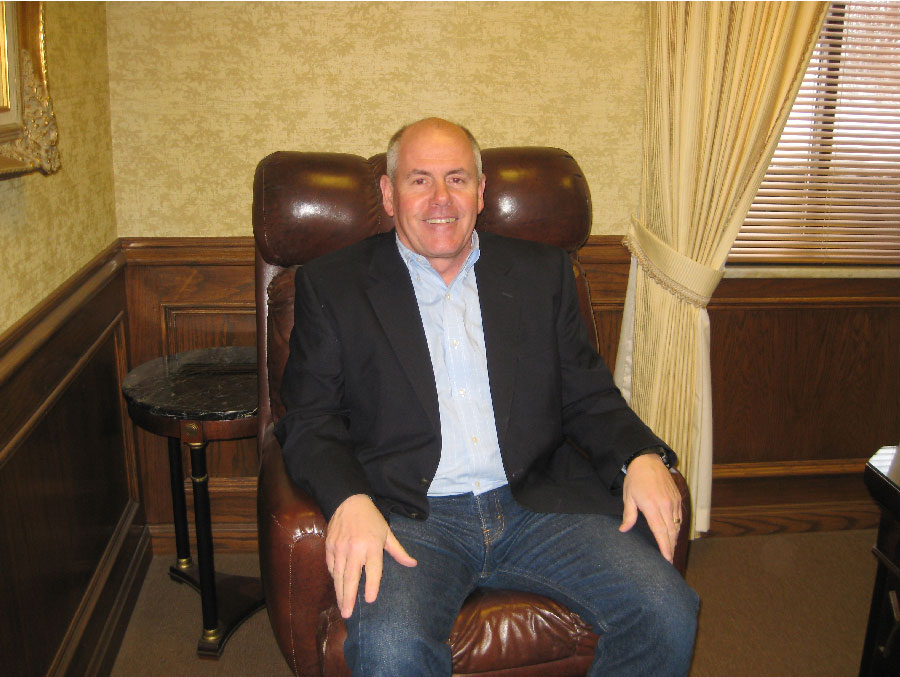 "Homes today must capture the imagination with style," says Patrick J. Minnock, President of Minnock Custom Builders. Minnock homes do exactly that - they capture the imagination. Today's buyers demand a high quality product, and that is what Minnock Custom Builders provides. Buyers want quality built homes and a floor plan designed to fit their lifestyle. In other words they want a home they can take pride in, one that makes a positive statement about them. Pat and his craftsmen work with the home buyer every step of the way to make their dream a reality. Together with their trusted suppliers and subcontractors they strive to provide buyers with the quality product they deserve.

Minnock Custom Builders was incorporated in 1995 by Patrick J. Minnock in order to provide custom home building, commercial construction and construction management services. He has continued the tradition of excellence established by Minnock Construction Company which was started by his father Patrick Minnock, in 1959. Since that time the company has consistently provided Western Pennsylvania residents with homes of unmistakable quality and distinction. They also diversified into land development, multi-family housing, self-storage facilities, and a variety of commercial projects.

Pat is a life director for BAMP (Builders Association of Metropolitan Pittsburgh), a member of the Pennsylvania Builders Association and the National Association of Home Builders. Pat was voted "Builder of the Year" twice by his peers at BAMP.